WELCOME!



ENRICHING LIVES – FULFILLING DREAMS
Welcome to music, theatre, dance and art in beautiful Saint Andrews by-the-Sea, New Brunswick, Canada.

Click HERE for events.



2016 SEASON


EVENTS & PRODUCTIONS
We are proud to present a wide variety of performances and lectures throughout the season from piano, early music & opera to broadway, rock, dance & drama.
► Click for our 2016 schedule



1st Annual ATLANTIC CANADA COMPOSERS Orchestral Competition Winner




► Click for winner



PIANO ACADEMY/FESTIVAL



The St. Andrews Piano Academy & Festival International (PAFI) is devoted to creating a stimulating musical environment by bringing in world-class musicians to perform and share their expertise.
► Click for details




VOCAL TECHNIQUES



Eight singers and two pianists will be accepted into the program which will focus on building the tools for complete performances both in song repertoire and opera.
► Click for details




OPERA WORKSHOP



Over the course of the past twenty years, this workshop has gained a national reputation as the place for singers to come for an intense, artistic growth experience.
► Click for details



SPRING SING!


Deadline: May 1, 2016
Call for vocalists for SATB mixed chorus Mozart's Requiem in D minor, K.662

► Click for details



WIND MASTERS WORKSHOP


June 24 - 26, 2016
Adult Chamber Music Retreat Weekend For Wind Players and existing wind/brass and saxophone ensembles. With Ventus Machina.
►Click for details



DRAMA


July 25-29 (Kids 7-11yrs)
Aug 2-5 (Youth 12-17yrs)
Our Whale of Tale Theatre program is a community drama festival centered around achievement in theatre.
► Click for details



MAKE, PLAY ACT!


July 4 - 22, 2016
Join us for Funny Fairy Tales for ages 5-9yrs. One, two or three weeks!

► Click for details



VAN HORNE LIVE


Aug 9 - 14, 2016
Drama workshop & performance for ages 16+ and adult community actors.
Application Deadline: July 8
► Click for details



MUSIC IN THE SCHOOLS


NEW PROGRAM!
We are bringing music back to the schools!

► Click for details



DANCE KIDS!


August 8-12, 2016
Join Callista Gilks for dance at the Arena Theatre for ages 5-7yrs.

► Click for details



ST. ANDREWS THEATRE


June 23 - August 5, 2016
Read all about a terrific new theatre company in St. Andrews!

► Click for details
WORTH MENTIONING...
THANK YOU TO OUR SPONSORS AND SUPPORTERS!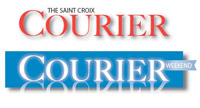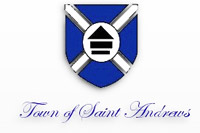 ►98.1 The Tide ►Acadia Broadcasting ►The Algonquin Resort ►All Saints Anglican Church, St. Andrews, NB ►Atlantic Salmon Federation ►Canadian Heritage ►Catholic Church of St. Andrew, St. Andrews, NB ►CCRTA (Charlotte Coastal Region Tourism Association) ►Cooke Aquaculture ►The Christofor Foundation ►The Crabtree Foundation ►Ladd and Ruth Dunfield ►The Sir James Dunn Foundation ►John and Lucinda Flemer ►Mr. Tim Foulkes ►The Fundy Community Foundation ►Jeff and Ardeth Holmes ►Joan Carlisle Irving ►Kingsbrae Arms ►Kingsbrae Garden ►The Kiwanis Club of St. Andrews ►Leavitt Landscaping ►Mr. & Mrs. LoGerfo ►The McCain Foundation ►NBCC - St. Andrews ► Faye O'Donnell ►The Province of New Brunswick ►Quebec/New Brunswick Intergovernmental Cooperation Program ►Rossmount Inn ►RE/MAX St. Andrews ►RBC Emerging Artists Project ►Shiretown Singers ►The Saint Croix Courier and Courier Weekend ►The Tecolote Foundation ►The Town of St. Andrews ►United Way ►Wesley United Church, St. Andrews, NB

AND, all of our members and supports, past and present... THANK YOU!!
---